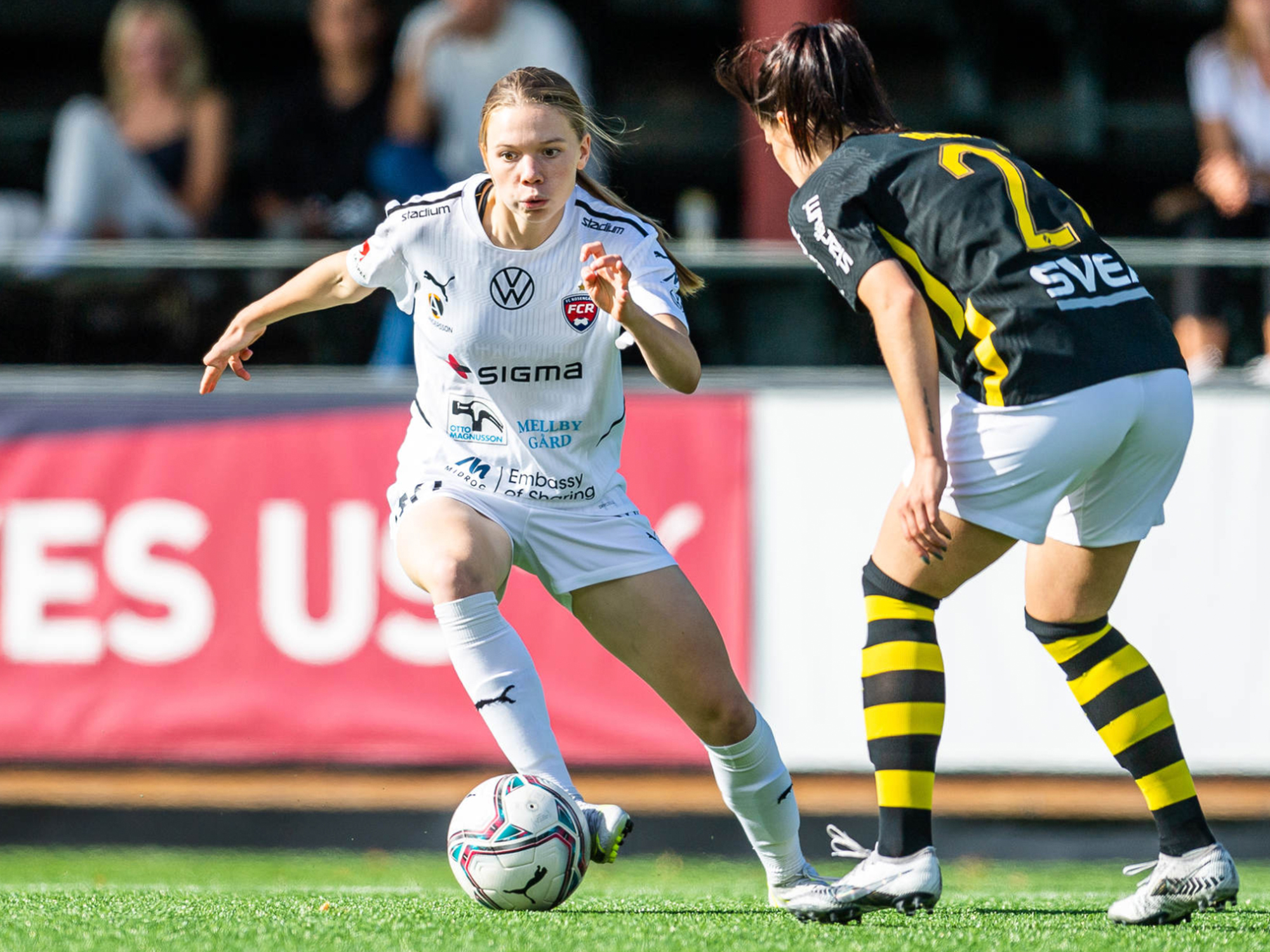 Super talent Bea Sprung joins CMG
This summer the 16 year old super talent, Bea Sprung, signed for FC Rosengards A-team with a contract that expires in 2024. And now we are happy to announce that the midfielder is also a part of CMG.

– We are very happy and proud to get to work together with Bea! She is not only an exceptional young talent but also someone who we are so honored and excited to help lay the foundation with these early stages of her career.
"We are very happy and proud to get to work together with Bea! She is not only an exceptional young talent but also someone who we are so honored and excited to help lay the foundation with these early stages of her career. When you watch her play football you get struck by her natural way of moving on the pitch, the way she finds the spaces, her technique, her vision and courage. With the highest ambitions, matched by an absolute top attitude and inner motivation, Sprung has created her own highway towards her goals. We at CMG are looking forward to join, support and help in every way possible on her journey. Keep on going your own way Sprung, it will lead you to the stars!"
– Lisa Ek, Client Manager, CMG