Magdalena Eriksson extends her contract with Chelsea FC Women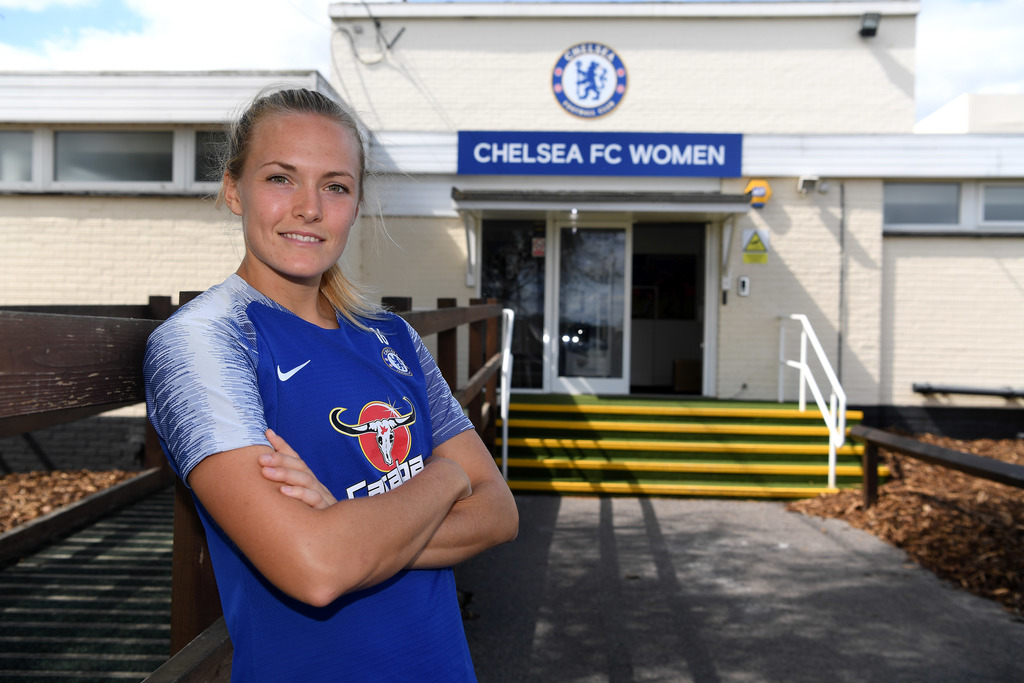 "I couldn't be happier to extend my contract with Chelsea FC Women for three more years. Chelsea feels like home for me now, I love the club, the team and the fans. The clubs ambitions matches mine perfectly. Like myself Chelsea constantly strive to improve and we're always pushing to break new barriers and win more titles. I want to win everything for this club. For me personally Chelsea is the best place to keep developing as a player, here I'm surrounded by so many good players and coaches who keeps pushing each other to get better everyday."
How important has your move to Chelsea FC Women been for your development?
I feel like I've developed in all aspects since my move to Chelsea. Not only as a football player but as a person as well. Its only been a year but first of all, moving to a different country develops one as a person. You get the chance to learn a different culture and meet people from around the world. As a football player I'm in an environment where every training session is so competitive. Being surrounded by so many good players means you're never standing still in your own development. Learning a different football culture than the classic Swedish, has also improved me in developing a more international playing style.
How would you describe yourself as a player?
I'm a left footed, strong, aggressive defender with an analytical side as well. I like to discuss football with my teammates both on and off the pitch, which makes me a good communicator. I'd like to call myself a leader, but you'll have to ask my teammates about that. I have a good left foot which can be used for set plays. I love winning and I'll do anything to keep a clean sheet for the team.
"CMG has been very supportive to me throughout my career and they've helped me to take the right decisions to develop myself as a player. They share the same values as me and I'm so thankful for their help throughout this process of extending my contract with 3 more years."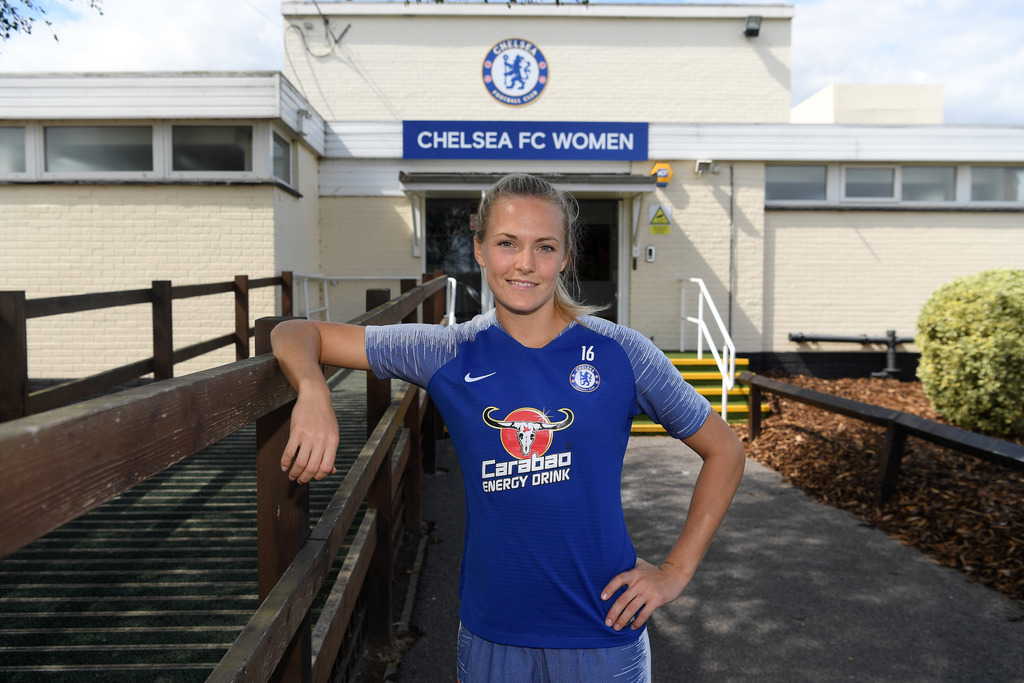 It is an exciting time for Womens Football at the moment. What would you say are the biggest differences now from when you started playing professionally?
I'm so happy I get to play during this exciting period for Women's Football. I feel like a mutual respect is starting to establish for Women's Football, and in my opinion that's where it all has to start. Living in England and playing for Chelsea FC Women is a massive difference from when I started playing professionally. The facilities we have and the staff that's surrounding the team makes me feel like a professional and all I have to focus on is my own development as a football player.
What are your biggest achievements in your carreer this far?
Looking back on my career so far its the medals and titles I value the most. In my opinion they represent so much more than just the title. Winning the U19 European Championship was my first golden medal and I think that's where my hunger for winning comes from. I had so many good friends in that team and winning something together with people you love is the best feeling. I'd say the same about winning the Swedish Championship in 2016, we had a team that played together for a few years and we'd grown into a unit. We all peaked at the same time and won the league without loosing a single game. Winning my first ever double in my debut season for Chelsea FC Women, again unbeaten through the league, is the achievement I value as my biggest so far. Being able to sustain such a high level throughout a season and winning two titles, and at the same time reaching the semifinal in the Champions League, shows what a team we have and I'm looking forward to achieving even bigger things for this club.
You are a regular and very important player on the Swedish WNT, how would you describe your journey up until now with the NT?
I made my debut for Sweden at the age of 20 and I've been a regular in the squad since 2015. Its been a very inspiring and developing journey so far. Playing for your country is always a very special feeling. Especially playing the Olympics in 2016 and reaching the final. That was my first senior tournament and playing in such a football country as Brazil was truly special. We had so much support from back home in Sweden, the whole country was cheering for us. We're currently two games from qualifying to the World Cup in France in 2019. Playing a World Cup tournament is a big dream for me and I'm going to do everything I can to help the team get there.
What are you looking forward to this upcoming season with Chelsea FC Women and the Swedish WNT?
First of all as I've mentioned the two remaining games against Ukraine and Denmark in the World Cup qualifiers, their importance is massive and I'm looking forward to doing everything I can to help us qualify for the World Cup. In the upcoming season with Chelsea we'll enter the league as titleholders, something that makes you the team to beat. I hope we can keep on developing as a team and prove that we can keep on sustaining a high level this season as well. Im also looking forward to entering the Champions League and hopefully reaching even further this season than last year.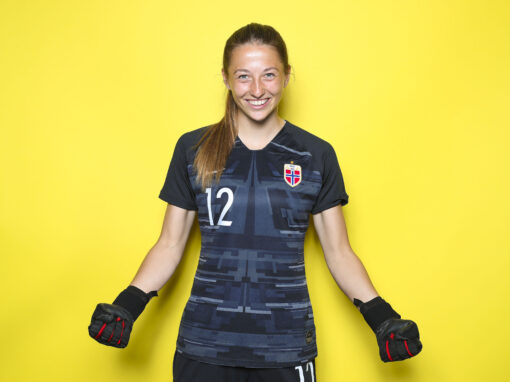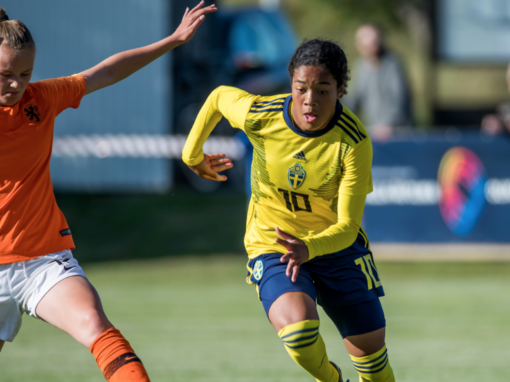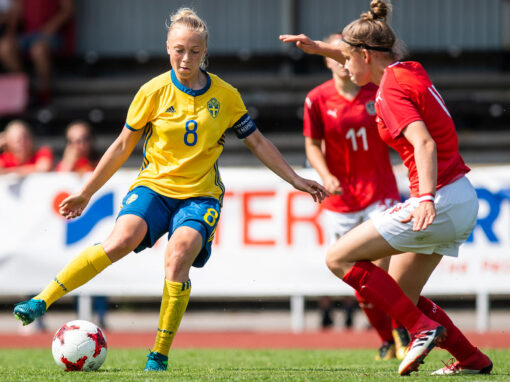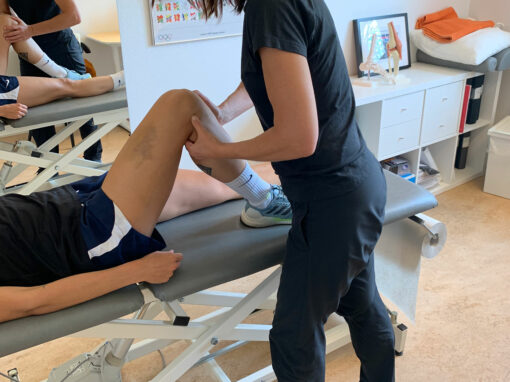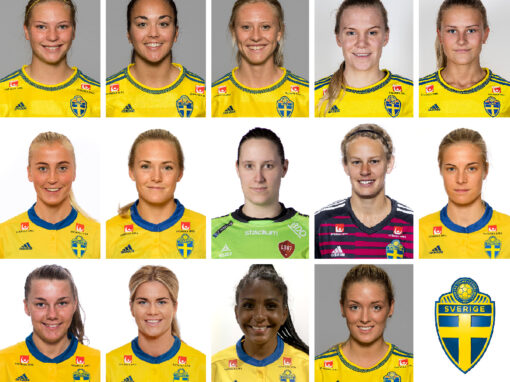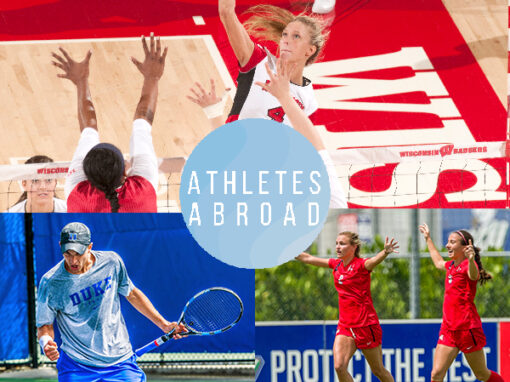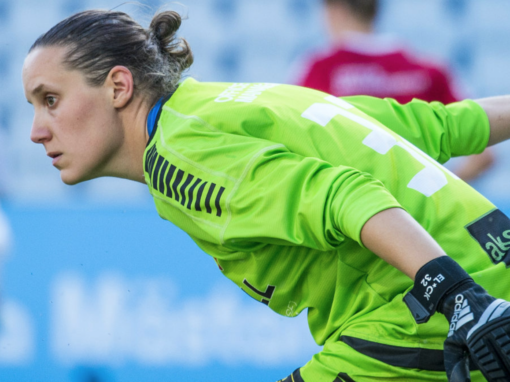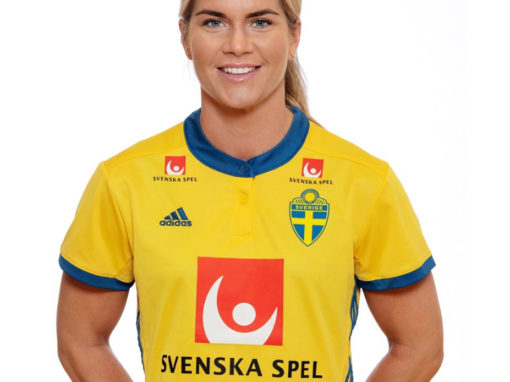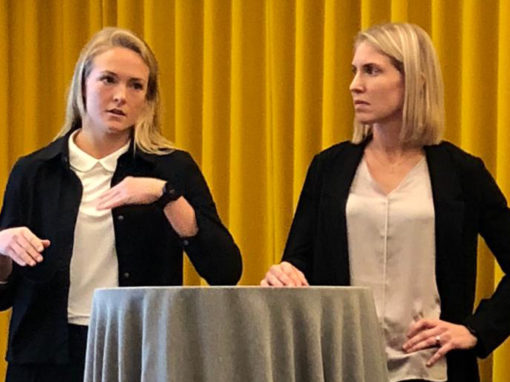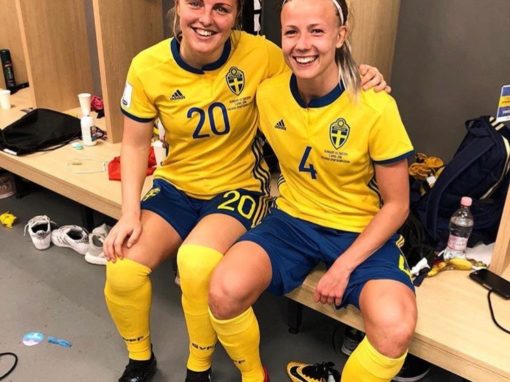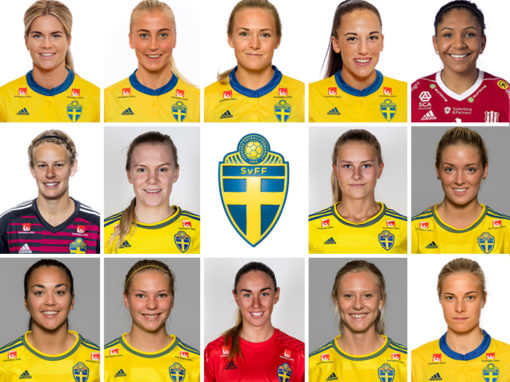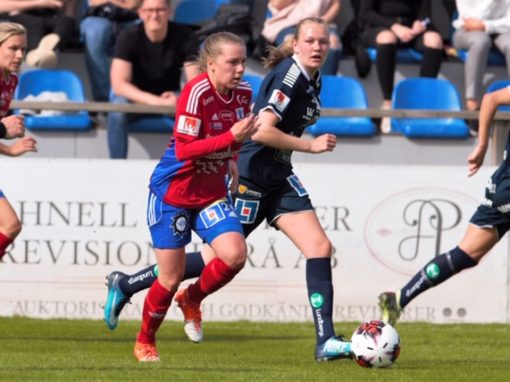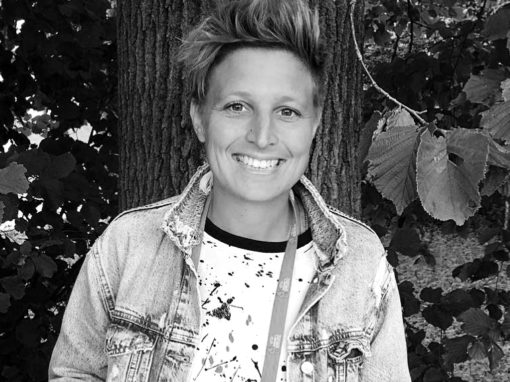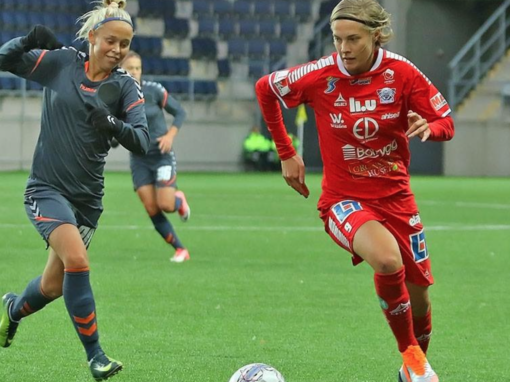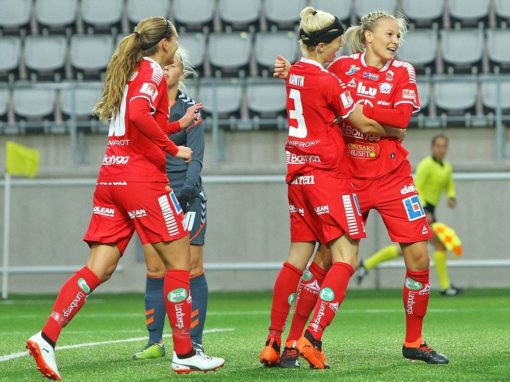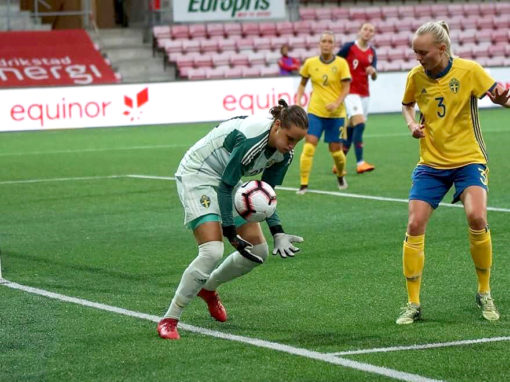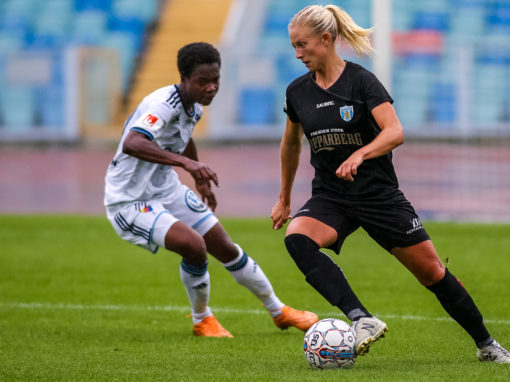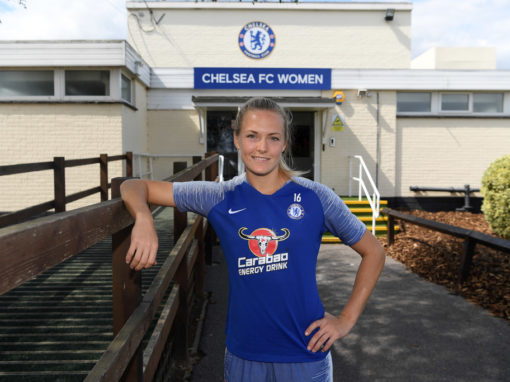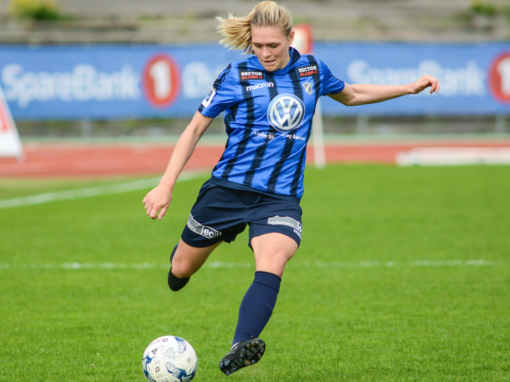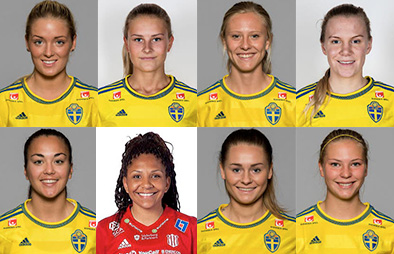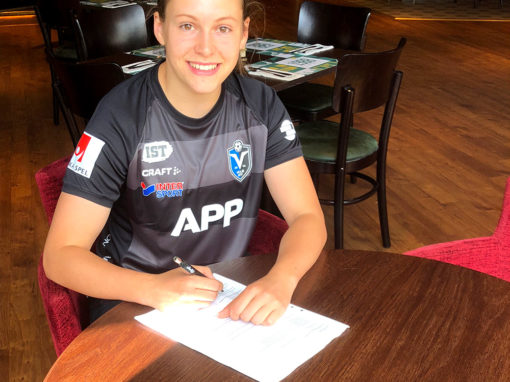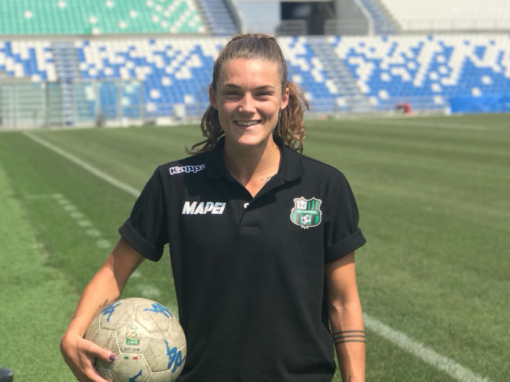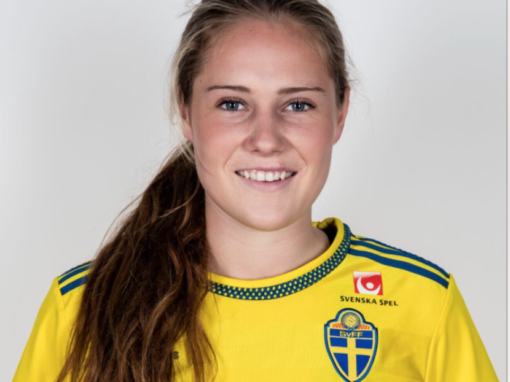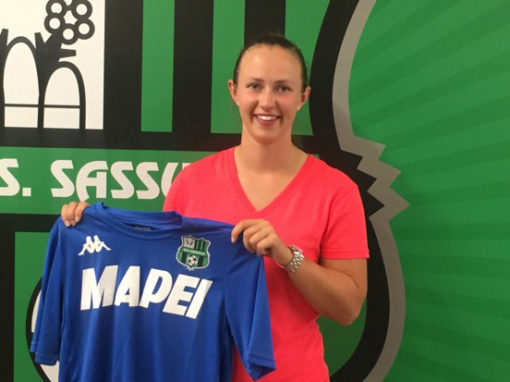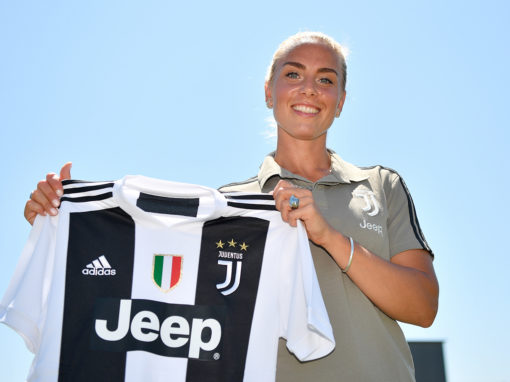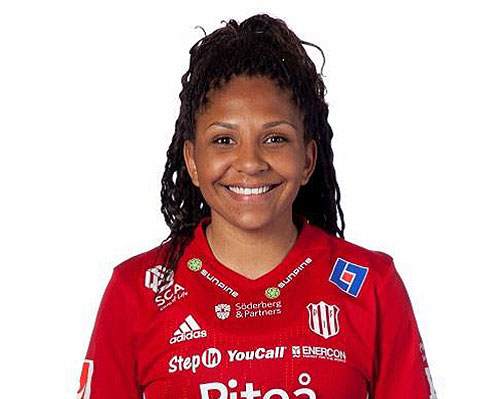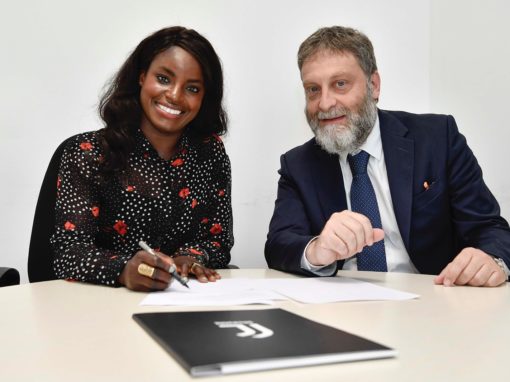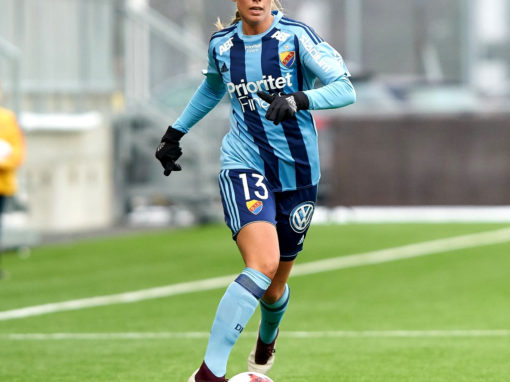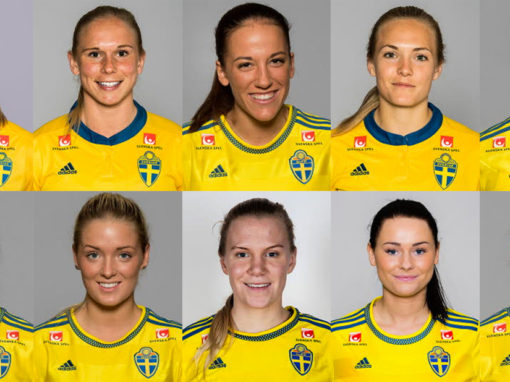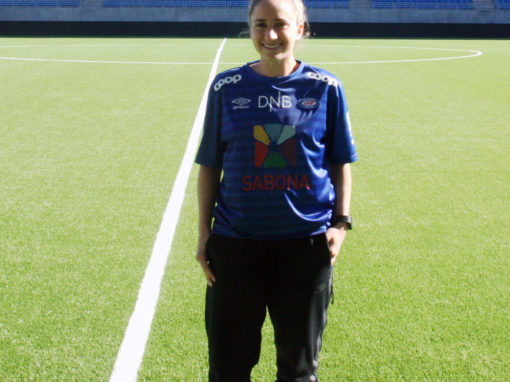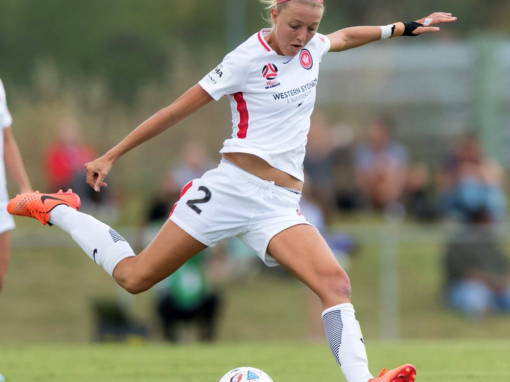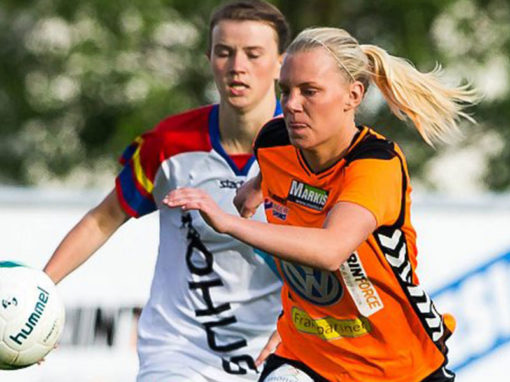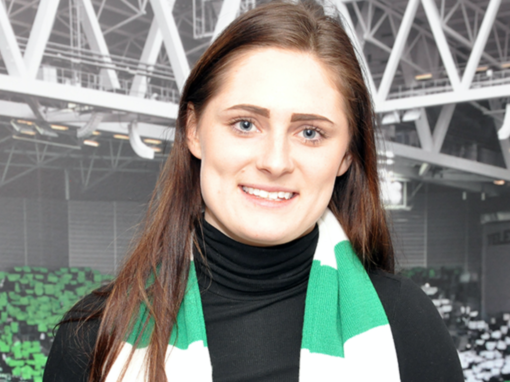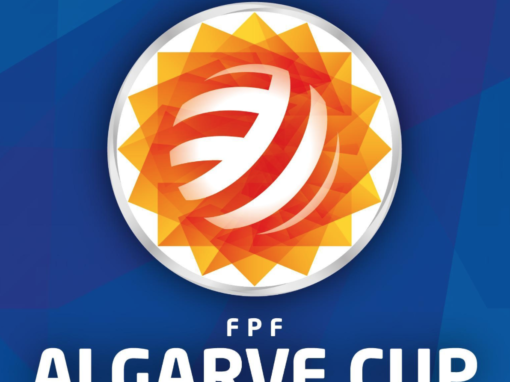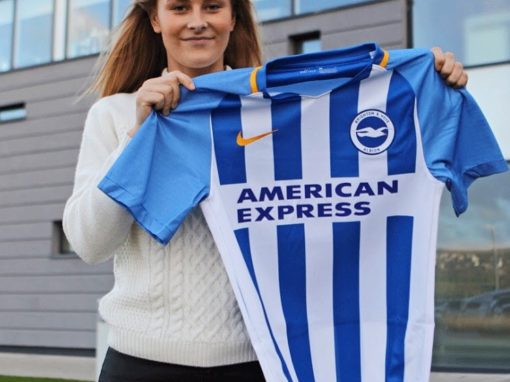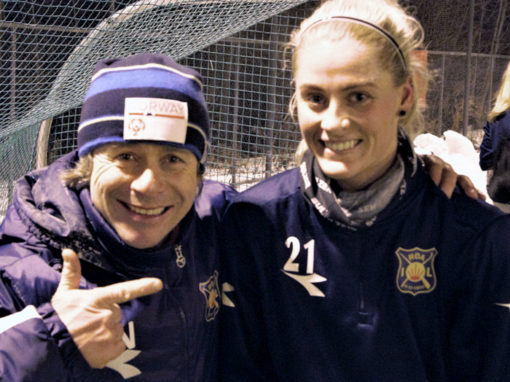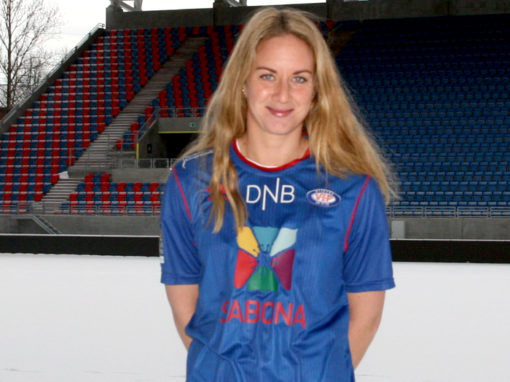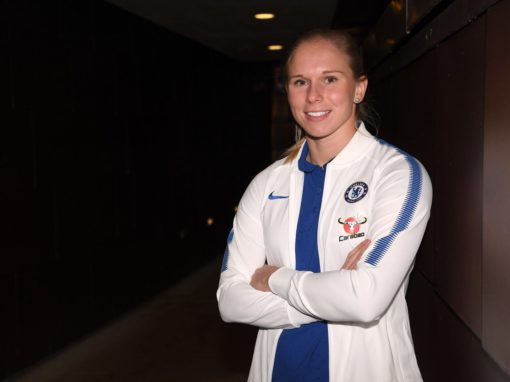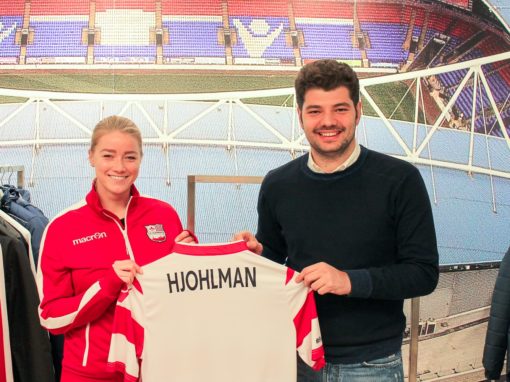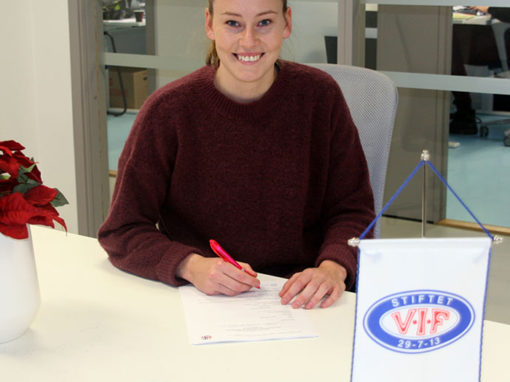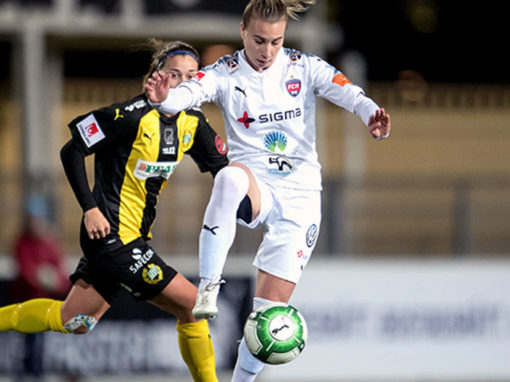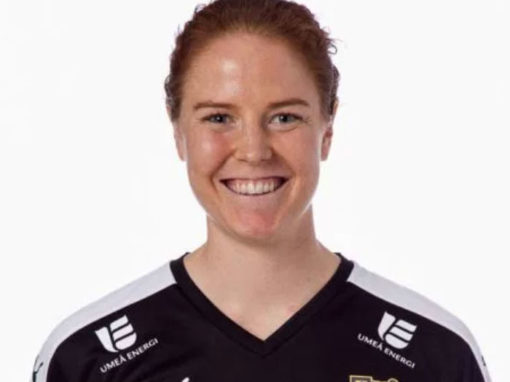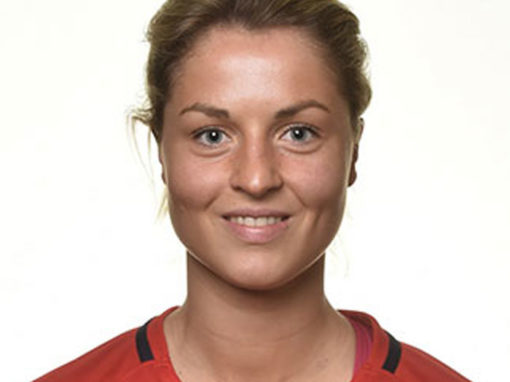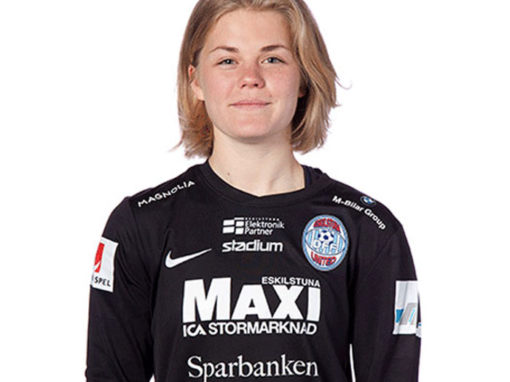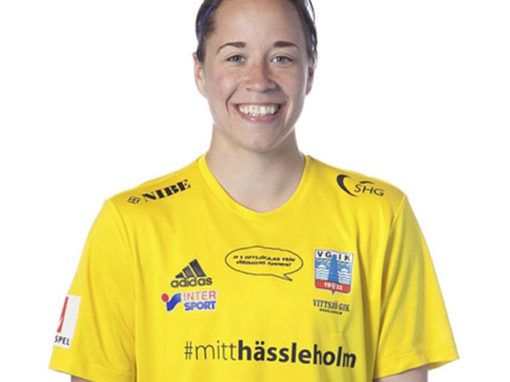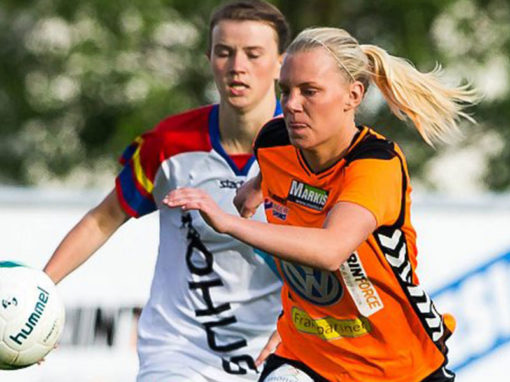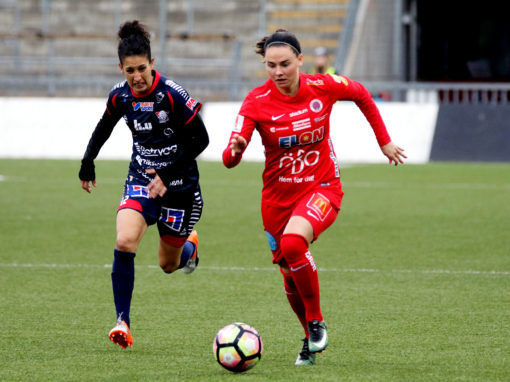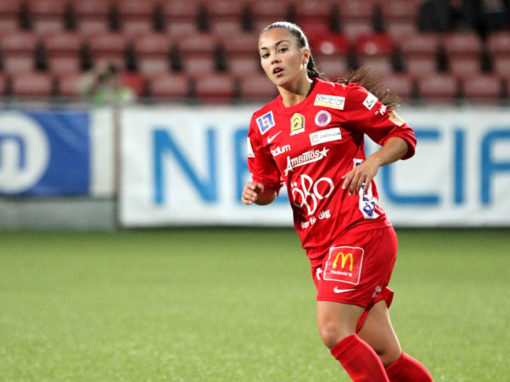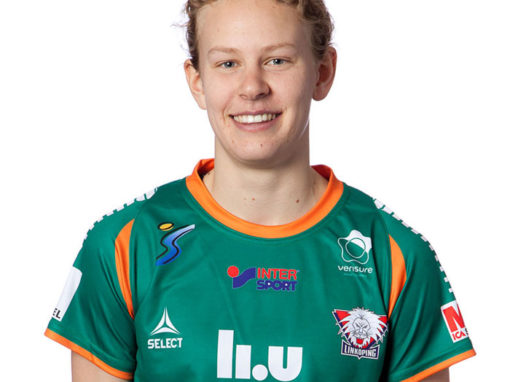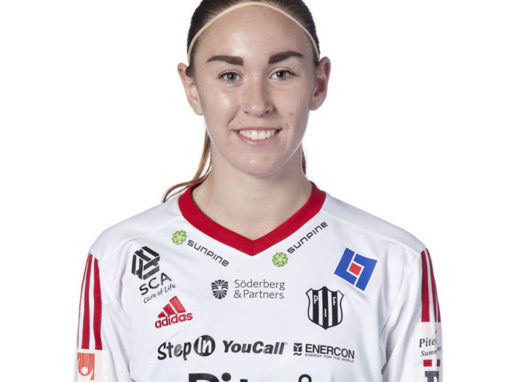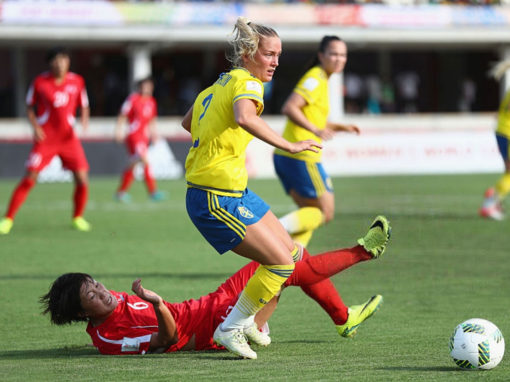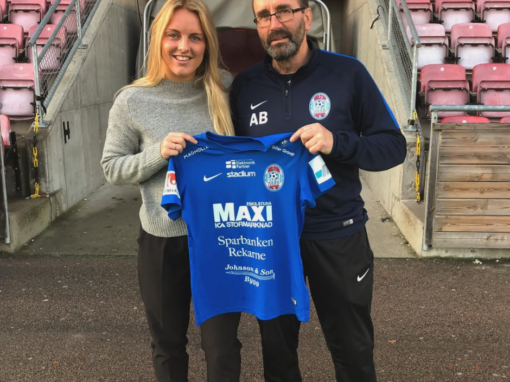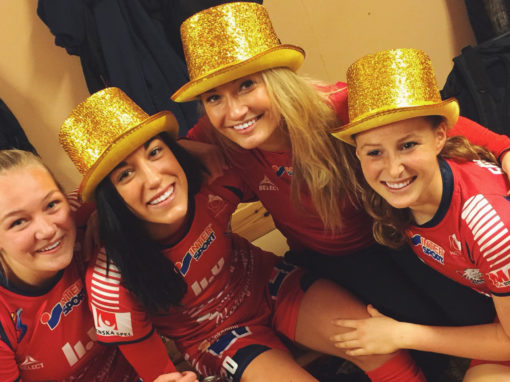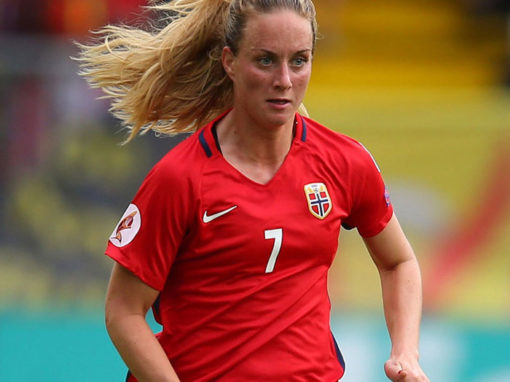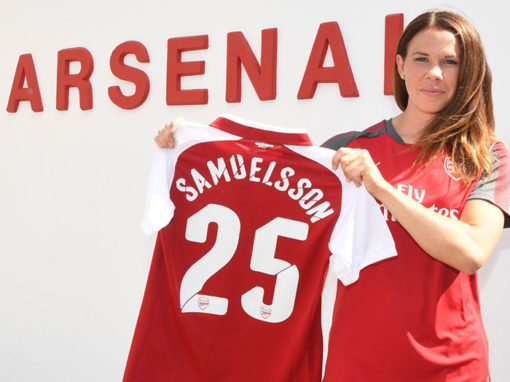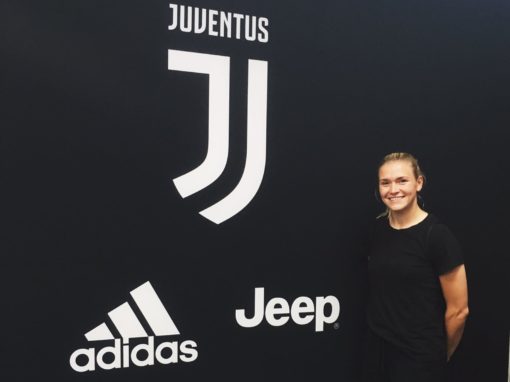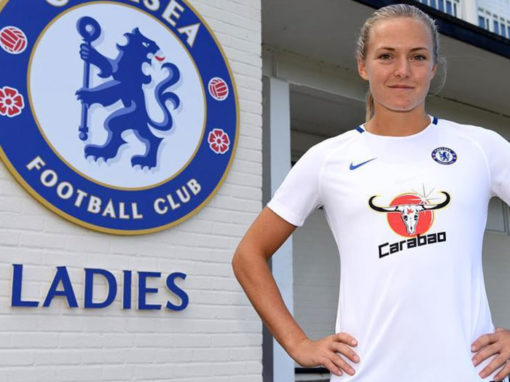 Connect Management Group | Hästhagsvägen 22, 131 33 Nacka, Sweden | info@connectmanagementgroup.com | www.connectmanagementgroup.com