Malin Levenstad joins Linköping FC as new assistant- & fitness coach
After 20 years at FC Rosengård, the time has come for Malin Levenstad to leave the club to become assistant coach at Linköping FC next season. In recent years, the 32-year-old has combined the player role with being an assistant coach, but now the national team-qualified defender is ending her active career to invest wholeheartedly in the coaching role.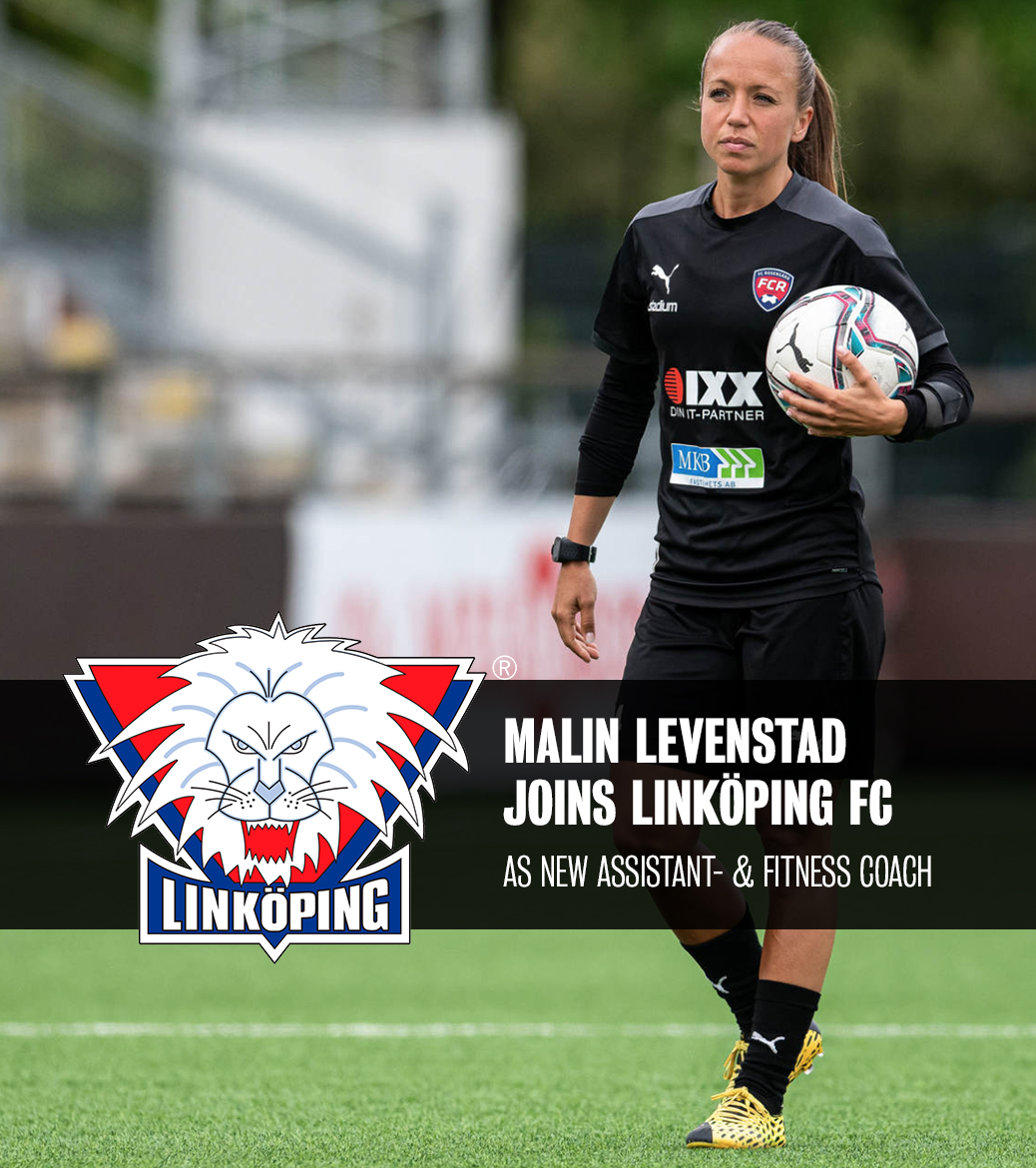 "The professionalism, accessibility and security Lisa Ek (together with others at CMG) provided during the negotiations with a new club for me has been at a world-class level. Can not thank Lisa enough for the incredible commitment she has shown in giving me the best possible conditions in my continued development as a coach. Looking forward to a continued collaboration with CMG and a new adventure together with Linköping in the coming years."

– Malin Levenstad
In addition to a period when she was on loan to AIK (2014), where she also took a break from football for 4.5 years, she has been loyal to the Malmö club since she came from Vellinge as a 13-year-old in 2000.
"I've had the possibility to follow Malin throughout her career, all parts of if so far: player, coach and a combination of both. The ambition, hard work and winning mentality that Malin puts into everything and every environment she is in are some of the things that makes her truly special. A leader by example who never leaves anything at "good enough", only wants the very best. We can't wait to follow Malin reaching new goals with her new club and to see her grow into new success together with the head coach Andrée, the rest of the coaching team and all the players."

– Lisa Ek, Client Manager, CMG