Madelen Janogy is ready for the next chapter in her career, and joins Hammarby IF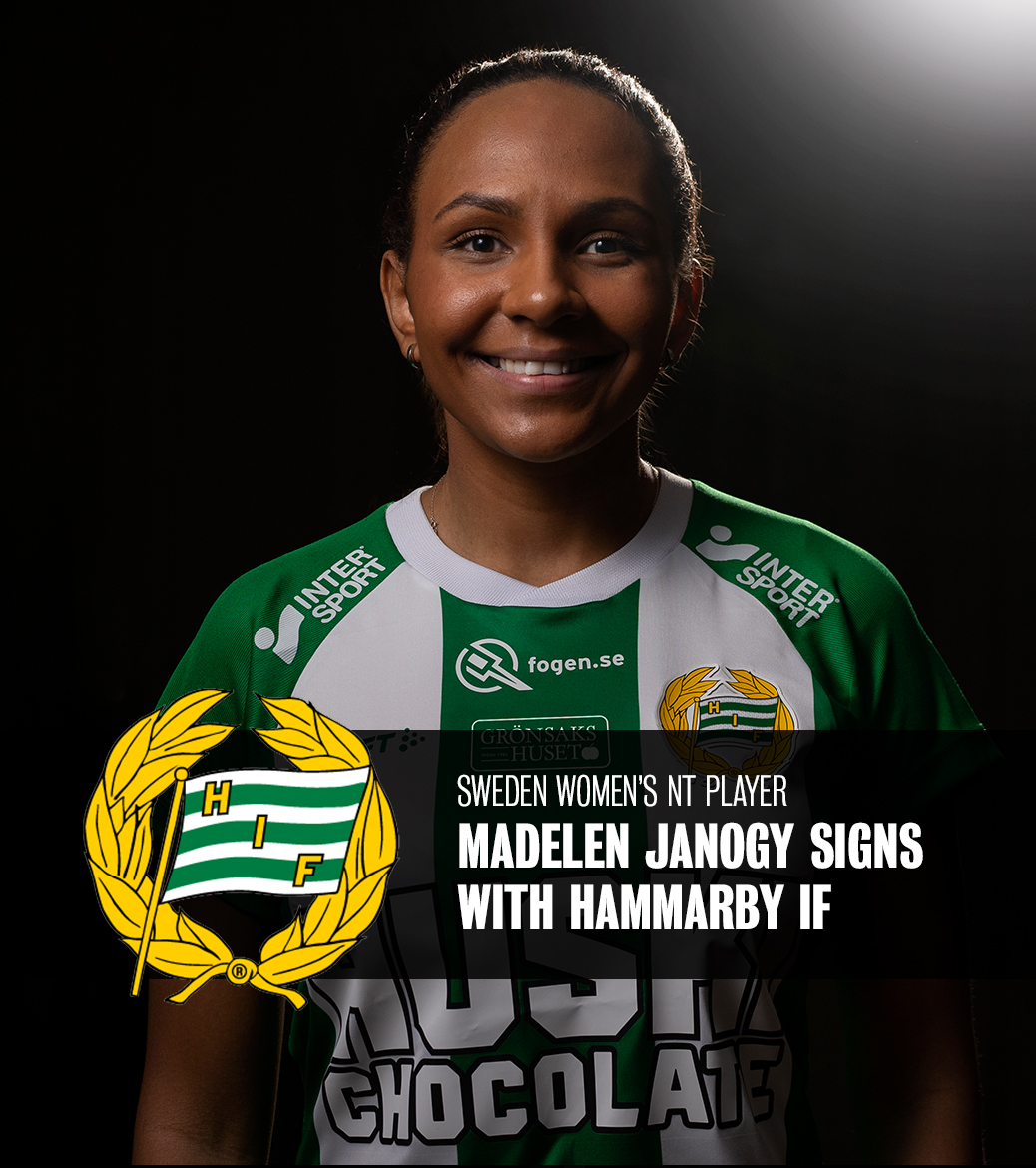 – It feels good that everything is set. I look forward to an exciting journey with Hammarby and also want to take the opportunity to thank Piteå for the fantastic time there, says Madelen Janogy.
Madelen Janogy started her football career in Falköping. After a few years in Mallbacken, she ended up in Piteå, where her career began to take off for real and the highlight was when the club won its first Swedish Championship gold in 2018. By then, both international top clubs and national team coach Peter Gerhardsson had opened their eyes to the dangerous striker. In 2019, she signed for German Wolfsburg. During the spring, however, Janogy moved home to Piteå again to mainly cope with her mental health issues.
 – Besides her huge talent Madelen Janogy is a leading star, who takes responsibility and performs the best when the team needs her the most. In the big games, with a lot of people in the stands, Madelen enjoys it the most. She led Piteå to a title in Damallsvenskan 2018, and was a part of Sweden´s successful World Cup in 2019. During her time in Wolfsburg she showed the way outside the field by open up about struggles in life and this year she stepped up her game in the last important games for Piteå and helped them to stay in the highest division, says – Lisa Ek, Client Manager, CMG
Now an exciting new adventure awaits together with her new team in Stockholm.
 – Hammarby really got an interesting and long term project going. And they have, just like Madelen, the highest possible ambitions and they got the supporters always present, making every game feel like a World Cup final. The stage is set, let the story continue, says Lisa Ek.