THOUGTHS FROM OUR MANAGERS AT CMG
How we work off the pitch
Danijela Rundqvist – Client Relations Manager, CMG
As an elite athlete and ice hockey player, for most years I got to be my own manager, agent, sponsor and material manager at the highest level.
It took a tremendous amount of time and required a lot of energy, energy that I'd rather have spent on the ice. Now I want to help our clients focus 100% on football by helping them with everything off the pitch. Both things that make them feel better as well as that can facilitate in their everyday lives. To help them perform better, cause when you feel good – you perform well.
Lisa and Maria are agents and manage everything relating to contracts with the clubs and I take care of the other part, off the pitch. If there is something I cannot do myself, I will help with the best. I also make sure that players have updated agreements and maintain contact with our partners.
Currently, I help players with recovery products, leasing cars, mental coach support, sponsorship contracts, bringing thoughts and ideas to players regarding their development, helping players who wants to take the next step in their rehab training and helping players who wants to learn more about the body and exercise.
I have a huge passion for being there for our players when they need something. I am available for our clients regardless of wishes. Everyone is different and my goal is to help everyone with their individual wishes.
Danijela Rundqvist – Client Relations Manager, CMG
THOUGTHS FROM OUR MANAGERS AT CMG
Lisa Ek – Client Manager, CMG
The whole world is in a mode that some people refers to as "put on pause". We call it "preparations".
As a player I loved the off season since I knew it was the only time of the year when everything I did counted double. At least that was my feeling and the feeling gave me lust and will to do more.  I was doing mental training, technique with the ball and quality runs and I did it when, in my mind, most others were "put on pause". The football world during corona is an extremely long off season, for all of us and just like the normal off season it is a great possibility to do more and to do it with the motivating feeling that it counts double.
With that in mind me and my colleagues at CMG work harder than ever during this corona time and we are extremely proud to see our clients doing exactly the same thing. Home gym sessions, creative solutions to get some touches on the ball and players pushing themselves through hard living room exercises to get the pace up. Our players do their part and we do ours in trying to help them in any way possible. From this month on we can also offer our clients individual football training thanks to a cooperation with Goeras football Academy and Toca among others, available for players in countries where you are allowed to go out and train with a personal trainer.
Nobody knows when this off season will end but we know one thing: We are ready! And we will be for as long as it takes!
Lisa Ek – Client Manager, CMG
THOUGTHS FROM OUR MANAGERS AT CMG
Different tactics – same objective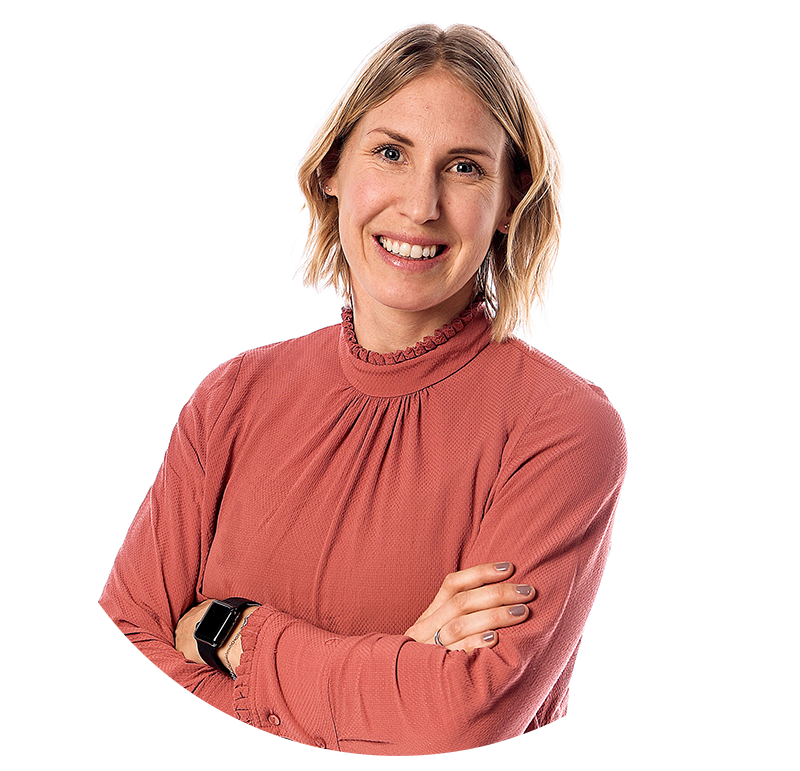 Maria Karlsson De Cecco – Client Manager, CMG
At this special time, it's important to show respect for different countries and cultures and how they deal with the situation. Listening to the advices and information given by the people with knowledge, has never been as important as now. The actions from each individual counts and are the ones that make a difference.
Normally during this period, the leagues in Northern Europe are in the start-up phase and the leagues out in Europe in the important end of the season. We would see quarter finals and semi-finals in the UWCL. The national teams would prepare for the European Championship qualification and would try to peak their form for the big summer tournament. Normally. But today, not much is normal and the most is very different. In the world of sports – but especially in the real world. That there is already misery in many places and that a lot of countries are preparing for a crisis has not escaped anyone.
It's interesting to see the reactions of countries and individuals to what's going on and what we are facing. It's important to understand that it is only in a long time that we will know what was the right decision and what was wrong. What worked and what could have been done in a different way. Nor is there a recipe that works for everyone. Just as there are many different tactics to gain a profit, there are many different tactics to fight the virus. It's important to respect that different countries and cultures have different ways of dealing with the situation. In the end, the objective remains the same.
It's important to stay up to date and to provide the accurate information. For world leaders and for individuals. It's our responsibility to listen to the government and the authorities. We all look forward to when our everyday life comes back again. Maybe we'll see some league starts this summer and the UWCL final this fall. We do not know. What we do know is that it's the individual's actions that count and it's what will make the difference.
Take care!

Maria Karlsson De Cecco – Client Manager, CMG