We're with you
every step of
the way.
As a student-athlete the value of college sports will benefit you during your four years in college, in your search for a career, and for the rest of your life. Our experienced team has first-hand knowledge of the recruiting process and will be there for you every step of the way.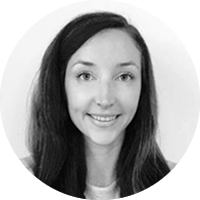 Harris works with the College Placement Program and as the Business Manager at CMG.
College Placement Program
Our goals are not only to connect you with a school where you can play your respective sport but to place you at a university that best fits your educational, social, and economic desires. We can do this thanks to our extensive network and experienced staff.
Through mentorship and support we will be there for you during the recruiting process and throughout your college career. Our commitment to you as a student, athlete, and person will allow you to reach your goals both academically and athletically.
Let's get connected and make your dreams come true!
CHARLOTTE HARRIS | College Program and Business Manager
+46 73-650 37 79 | charlotte@cmgroup.se
"Playing college soccer in the U.S. was one of the best experiences of my life. I was able to travel, form life-long friendships, and receive a great education all while playing soccer." 
Philip Thorén, Mercer University Soccer
2008–2012; Vaxholm, Sweden
Get in Touch about College!
To learn more about how you can play college sports in the US, fill out our
interest form here
or contact us via the form below and we will get back to you with more information. We Connect Athletes
We support athletes to develop, grow and reach maximum success on and off the pitch. At CMG we connect our expertise, network and longtime knowledge to provide the best possible opportunity.