College sports in the United States are extremely popular and offer a variety of levels for all athletes. There are a number of leagues in the United States where you can compete in your respective sport while getting an education. There are three major governing bodies for college sports in the US; NCAA, NAIA and NJCAA.
There are nearly 1,100 Colleges and Universities in NCAA Division 1, 2, and 3. Each division has its own rules and regulations. Division 1 generally has the largest student bodies and offers the most generous amount of athletic scholarship money. Division 1 is the most sport intensive requiring student athletes to commit a great deal of their time to athletics. Division 2 also offers athletic scholarships but prides itself on maintaining a balance between academics, athletics, and campus involvement. Division 3 is the largest division both in number of participants and number of schools. Division 3 schools place a heavy focus on academics and are only able to offer academic scholarships.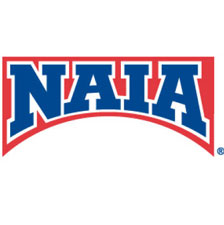 The NAIA is a governing body of small athletic programs that has over 60,000 student athletes. The NAIA is comprised of over 250 Colleges and Universities and 21 conferences. It is made up of smaller 4 year institutions across the United States. They have offered over $500 million in athletic scholarships and sponsor national championships in 23 sports. The level of NAIA teams can be very competitive and NAIA schools offer an excellent opportunity for athletic and academic achievement.
The NJCAA was founded in 1938 in order to promote and encourage athletics among 2 year junior and community colleges across the United States. The schools are divided by division and regions with nearly 525 athletic programs competing in 24 regions. These schools offer the unique opportunity to compete in your sport for two years while earning an Associate's degree. Many student athletes choose to go to an NJCAA school for their first two years and then transfer to a four-year university to finish out their eligibility.
Get in Touch about College!
To learn more about how you can play college sports in the US, fill out our
interest form here
or contact us via the form below and we will get back to you with more information. We Connect Athletes
We support athletes to develop, grow and reach maximum success on and off the pitch. At CMG we connect our expertise, network and longtime knowledge to provide the best possible opportunity.